Young Company with Prospective Clinical Data
PCDx™ and Paradigm was developed from $27.36 M in grant funding to a non-profit entity beginning in August of 2012 by the University of Michigan Health System (UMHS) with support from the International Genomics Consortium (IGC).

In June 2016 Paradigm transitioned clinical operations from Michigan to IGC's headquarters in Phoenix and transitioned to a C-Corp.

In July 2016 an independent prospective validation published by Indiana University School of Medicine demonstrated that treating based on PCDx™ improves progression free survival in advanced treatment refractory patients.

In August 2016 the PCDx™ test was shifted to Illumina and multiplexed and lower variable costs while solving reimbursement with over $2,500 a case with minimal burden to patients in the US.

Paradigm continues to expand the volume of patients processed in their laboratory at the Phoenix Biosciences Center and is growing pharmaceutical, diagnostic, and oncology collaborations to positively impact patient care.
---
Treatment according to PCDx™ Improves Progression Free Survival
The independent prospective validation study from Radovich et al. (2016) had the following significant findings:
Patients treated with genomically guided therapy had a superior median PFS compared to those treated with non-genomically guided therapy (86 days vs. 49 days, p=0.005, H.R.=0.55, 95% C.I.:0.37- 0.84)

43% of patients treated with Paradigm's genomically directed therapy attained a progression free survival (PFS) ratio ≥1.3 versus 5% treated with non-genomically guided therapy (p<0.0001).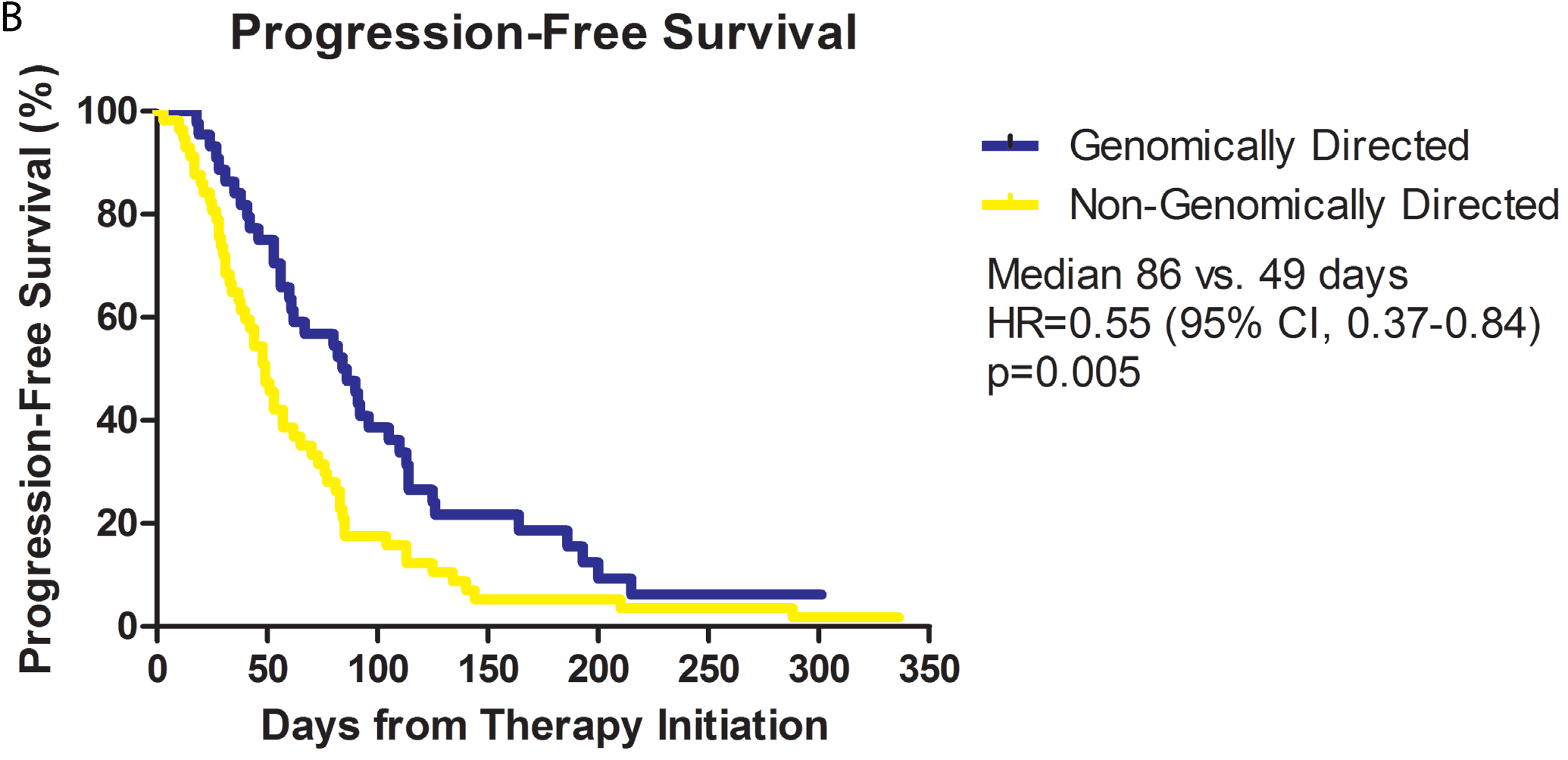 ---
PCDx™ Outperformes Competitors